TAXCO BY BUS FROM MEXICO CITY AIRPORT: Take a taxi from the airport terminal to the central bus station in the south "estacion central del sur". The taxi to the bus station will cost you 270 pesos (27 dollars) set price inside the airport, it will take approx 20-25 minutes depending on traffic. Mexico City has 3 main bus stations this is the only one that goes to Taxco. Once there you will find the Estrella de Oro bus counter this is the company that will take you there. Your ticket will cost 110 pesos (roughly 10 dollars) each way and the trip to Taxco will last approx 3 hours. The buses depart every hour from 7:10am until 1:40 pm from there the next scheduled departures are at 4:40 & 8:10 in the evening.
F.Y.I.
For those who want to save a few pesos you can walk outside the airport (8 minute walk) to the main street where the metro station is. There is a taxi stop there, you can take one of those cabs and it will cost approx 6 dollars!!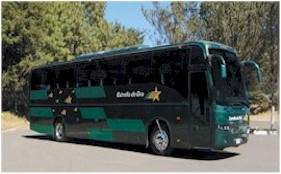 Feel free to contact me if you need any additional information. I will do my best to assist you.